500ml Frosted Matte PET Bottles In 4 Colors For Sale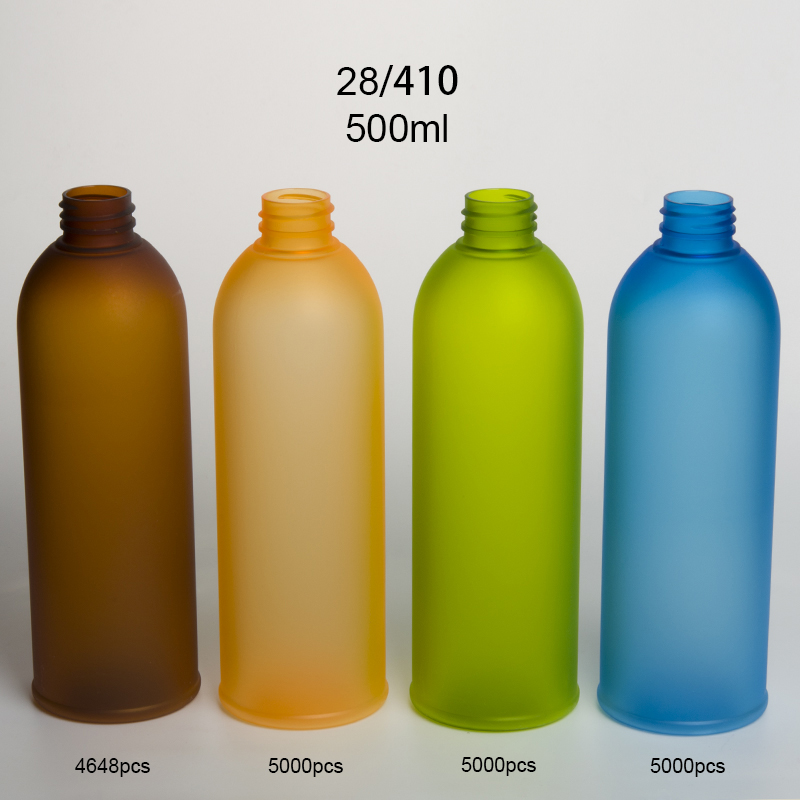 Products Details:
Material: Food grade PET
Weight: 36g
Neck Finish: 28/410
Measurement: 64*64*200mm
Color and Quantity: Frosted amber 4648 pcs
Frosted orange 5000 pcs
Frosted green 5000 pcs
Frosted cobalt blue 5000pcs
Price: FOB Xiamen $0.167
There are about 20K pieces 500ml plastic PET bottles in frosted matte in stock for sale. The colors are in translucent amber, orange, green and cobalt blue by frosted matte processing. Inner content is visible to the consumers, which could be well-branding and products showcasing in a luxurious and mysterious way. It's open to house personal care products, pharmaceutical products, chemical products, and much more. Now we are offering a FOB Xiamen price at $0.167 for those who are willing to take all 4 colors. Samples are free if you'd like to check the quantity.
Drop us a line in info@ibottlepack.com if you are interested!